Make the most of your visit-
there is so much to do in Sonoma Valley!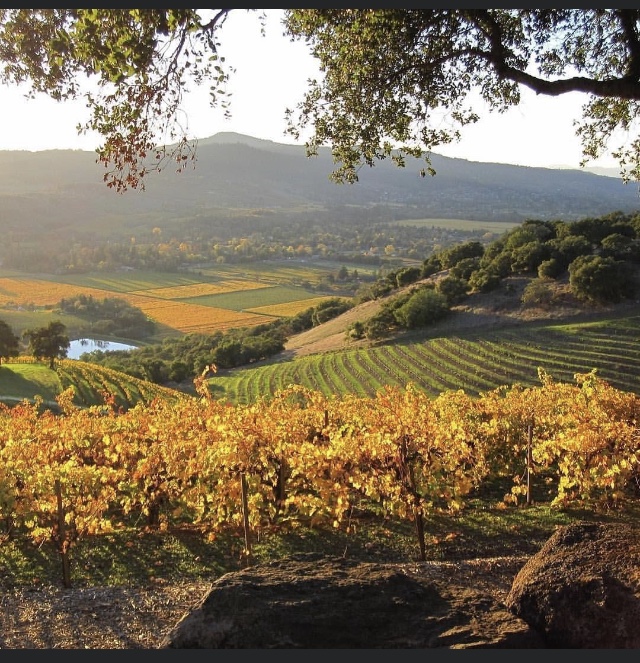 ___Hiking Trails, Lakes, Gardens__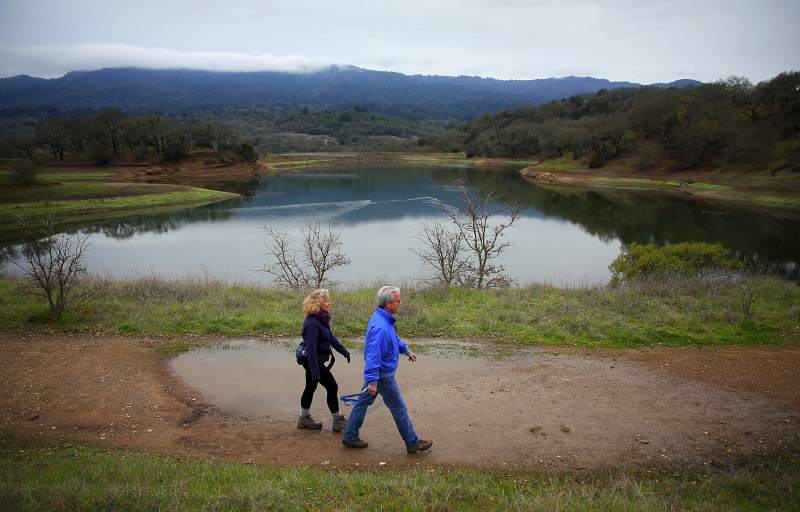 Suttenfield Lake at Sonoma Valley Regional Park - (secret entrance 1 block from Glen Ellen Inn-shh!)
( Go to Arnold Drive, take a right for 1/2 block-take a left on Carmel; Walk for 2 blocks, and follow the signs)!
http://blog.twoknobbytires.com/2011/07/08/sonoma-valley/
The Jack London State Park; London Ranch Road, Glen Ellen 707-996-8566 jacklondonpark.com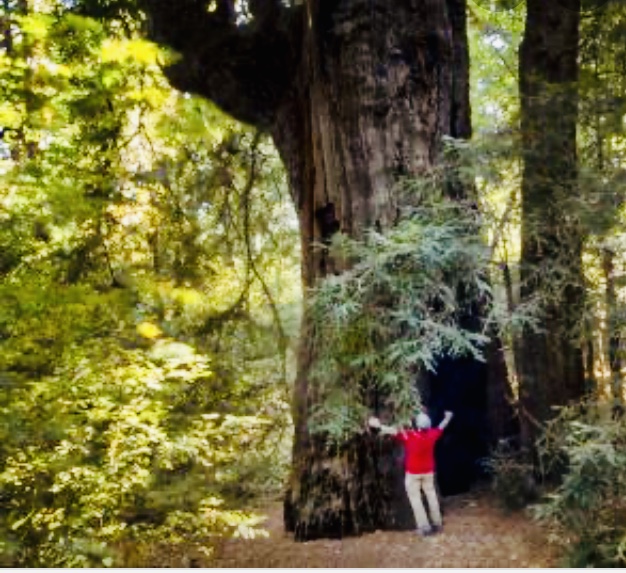 Sonoma Valley Regional Park 13630 Hwy 12, Glen Ellen, 707-593-8092
http://parks.sonomacounty.ca.gov/Get_Outdoors/Parks/Sonoma_Valley_Regional_Park.aspx
Bouverie Preserve 13935 Sonoma Highway Glen Ellen
http://www.egret.org/preserves_bouverie
Quarry Hill Botanical Garden 12841 Sonoma Highway. Glen Ellen
http://www.quarryhillbg.org/
Sugarloaf Ridge State Park sugarloafpark.org 2605 Adobe Canyon Rd, Kenwood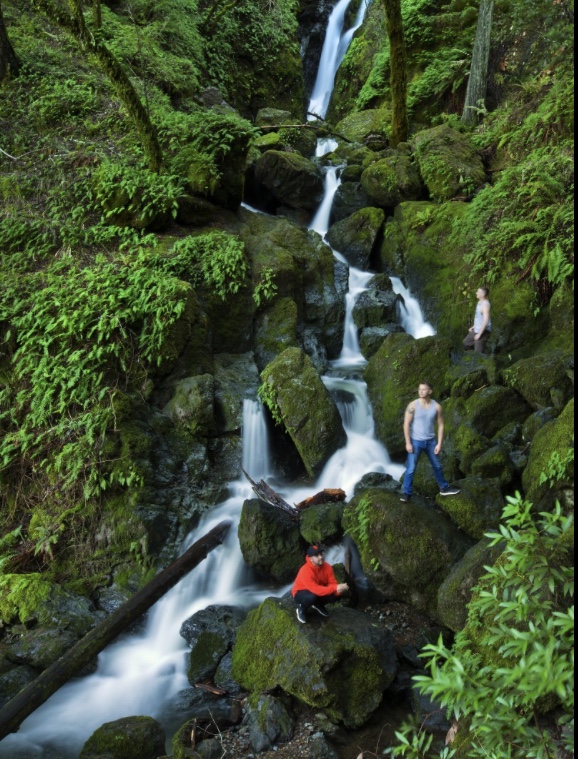 __Swimming/Picnic Areas__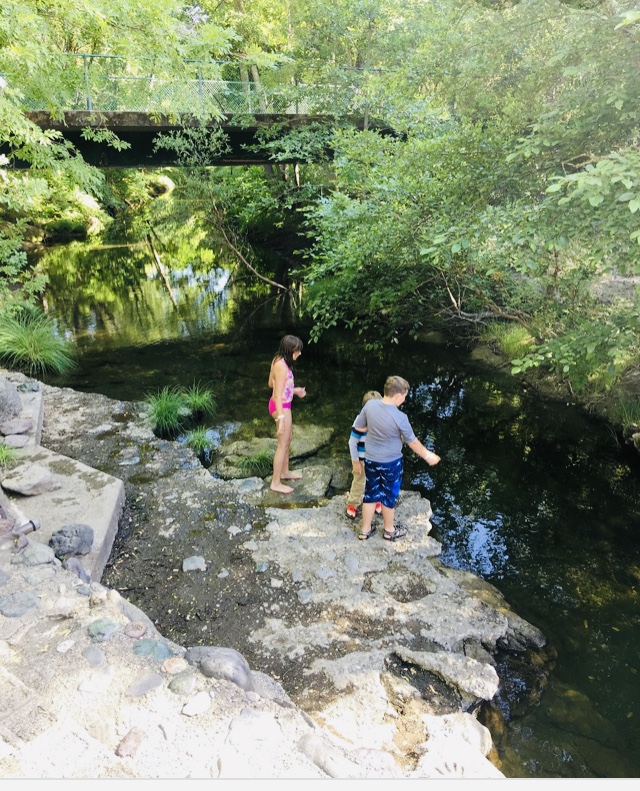 Morton's Warm Springs 707.833.5511 1651 Warm Springs Road mortonswarmsprings.com
Spring Lake Regional Park 707.539.8092 Summerfield Dr Santa Rosa, CA parks.sonomacounty.ca.gov/Get_Outdoors/Parks/Spring_Lake_Regional_Park.aspx
Burkes Canoe Trips, Russian River, 707-887-1222 sonomacounty.com/outdoor-activities/burkes-canoe-trips
______Golf & Tennis_____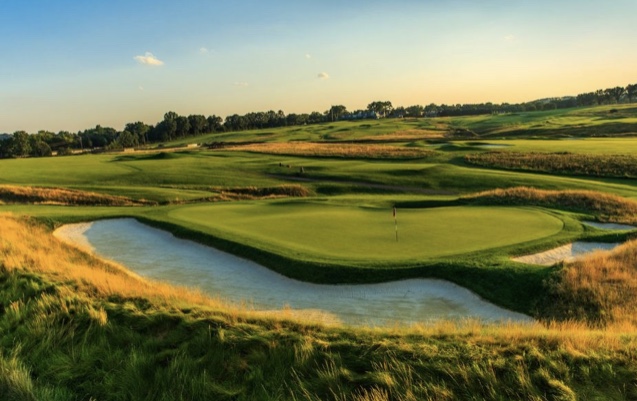 Sonoma Golf Club 800.956.4653 17700 Glen Ellen, Sonoma, CA 95476 sonomagolfclub.com
Sonoma Golf School 707.939.0523 17700 Arnold Dr. Glen Ellen, Sonoma, CA krismoegolfschools.com
Oakmont Golf Club 707.538.5524 557 Oak Vista Court Santa Rosa, CA 95409 oakmontgc.com
Tennis:
Maxwell Farms Regional Park: 100 Verano Ave, Sonoma, Ca parks.sonomacounty.ca.gov/Get_Outdoors/Parks/Maxwell_Farms_Regional_Park.aspx
____Meet New Friends_____
Charlie's Acres, Rescued Animal Sanctuary,g3201 Napa Road, 95476 Sonoma https://www.charliesacres.org/visit.html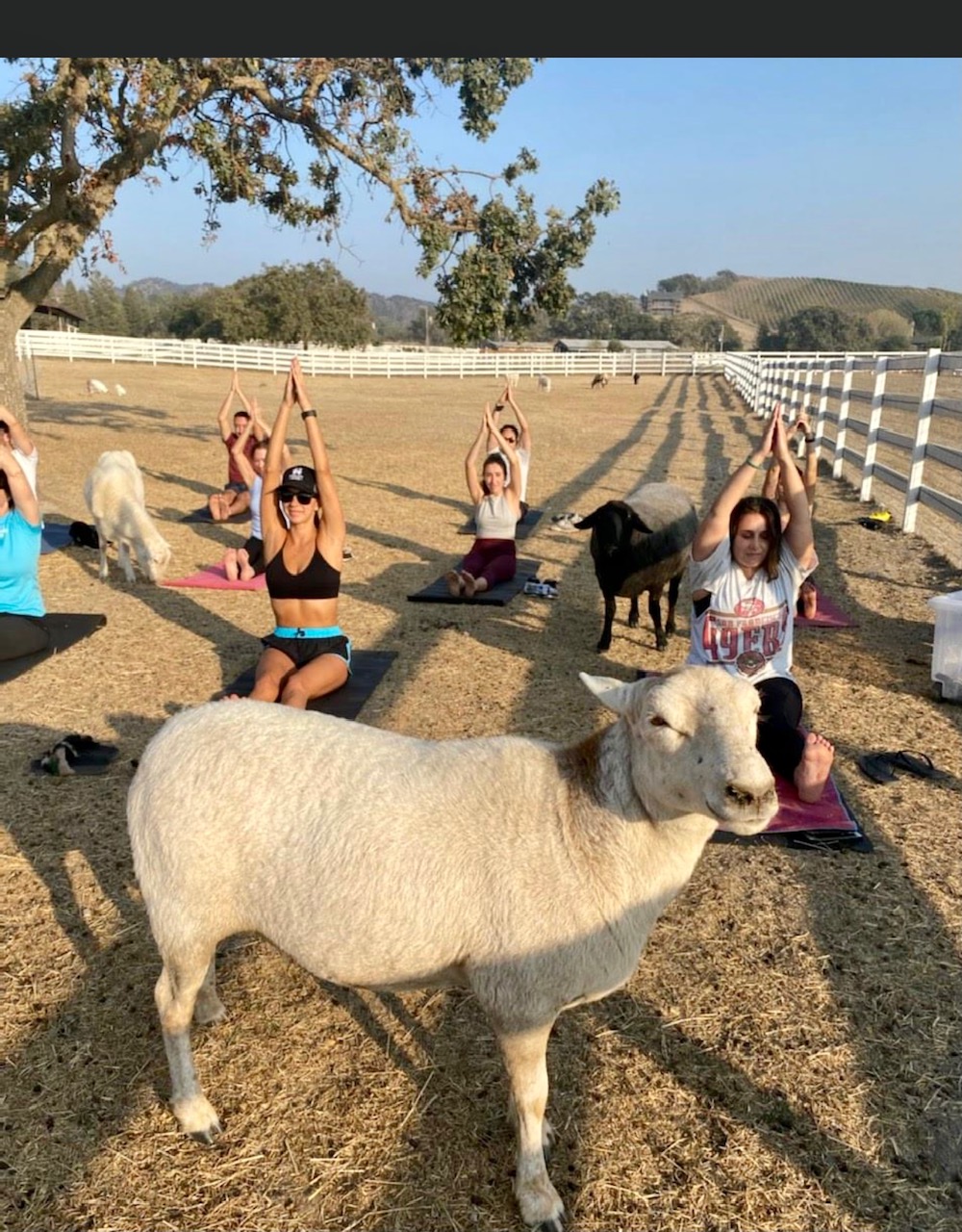 ____Cinemas / Theatres_____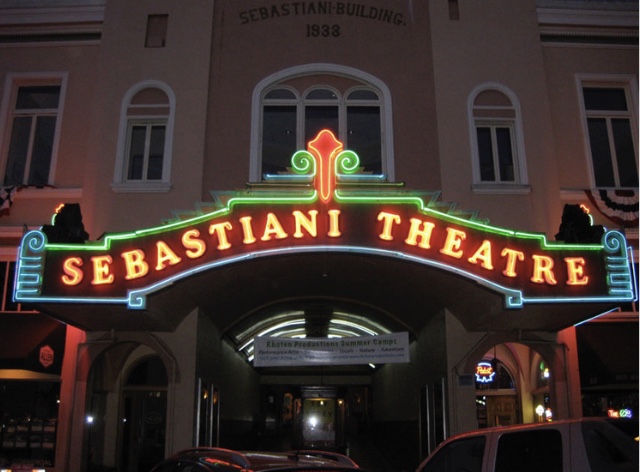 Sonoma Cinemas: Fiesta Marketplace, Hwy 12, 707-935-1234 cinemawest.com
Sebastiani Theater, Sonoma Square, 1st street East, Sonoma, 707-996-2020 sebastianitheatre.com
Broadway Under the Stars, Transcendence Theatre, http://www.transcendencetheatre.org/
___Wine Tours, Limos & Trollys___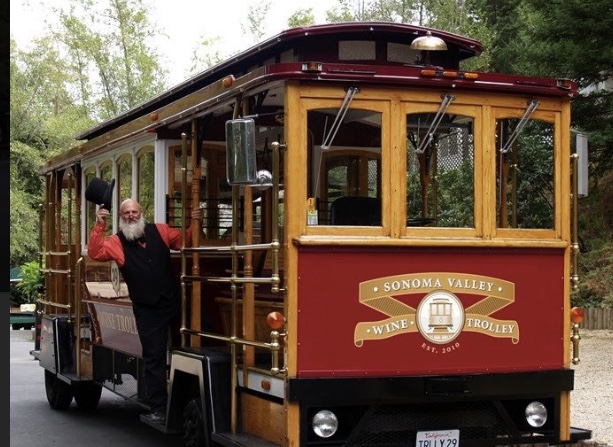 Ed & Jonnies' Trolly 707-484-9897 www.ejtrolley.com

Sidecar Tours, your personal tandem adventure in a motorcycle sidecar, 1-951-840-0931 https://www.sidecartoursinc.com/sonoma
Pure Luxury Transportation 800-626-5466 pureluxury.com
Beau Wine Tours 800-387-2328 beauwinetours.com
California Wine Tours 707-939-7225 http://www.californiawinetours.com/
Platypus Tours 707-253-2723 platypustours.com
Open Air Jeep Tours,12800 Dunbar Road, Glen Ellen, CA 95442 707-938-9078 jeeptours.com
Vin De Luxe Tours, 707-799-4148 vindeluxetours.com
Dial Drivers, your personal designated driver in your own car, 707-721-7905 dialdrivers.com
__Hot Air Balloon & Airplane Tours_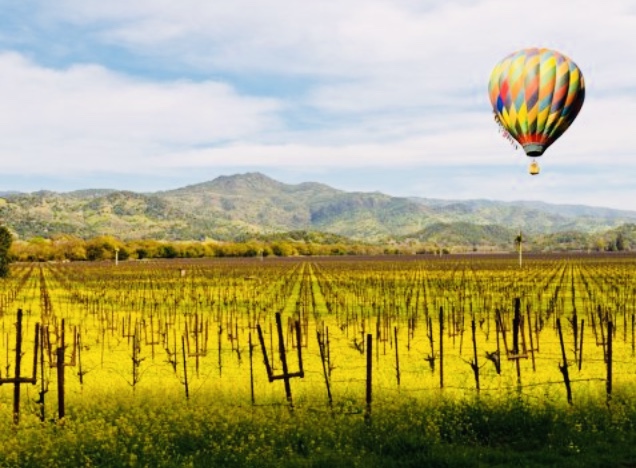 Sonoma Valley Baloons, Arnold Drive, Glen Ellen-Sonoma, https://sonoma-valley-balloons.com
Sonoma Balooning, Sonoma, 707-819-9223 https://sonomaballooning.com/
Above the Wine Country Balloons & Tours 707-829-9850
sonomacounty.com/outdoor-activities/above-wine-country-balloons
Aerostat Adventures 707-433-3777 aerostat-adventures.com
Up & Away Windsor 707-836-0171 up-away.com
Sonoma Sky Park, Biplane Rides, Hot Air Balooning http://www.sonomaskypark.com/
Vintage Aircraft Co. 23982 Arnold Drive, Glen Ellen, So 707-938-2444 vintageaircraft.com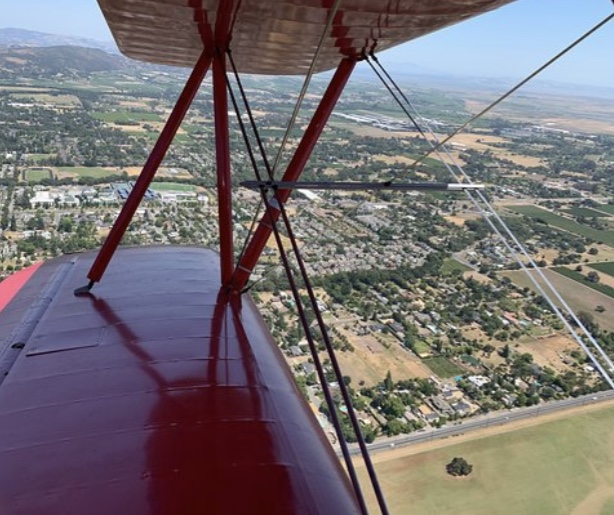 ___Bike Rentals______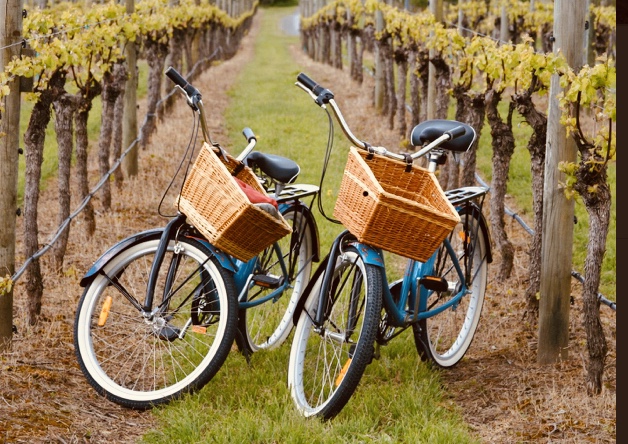 Sonoma Adventures (Rental Bikes – Delivered), 707-938-2080, www.Sonoma-Adventures.com
Sonoma Valley Cyclery: 707-935-3377 sonomacyclery.com
Getaway Adventures/Guided Wine Country Bike Tours 800-499-BIKE (2453) getawayadventures.com
___Horseback Riding__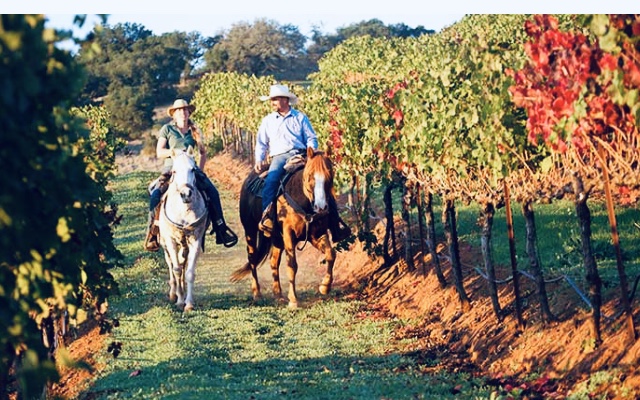 Sonoma Valley Trail Rides, 707-343-5511 https://sonomavalleytrailrides.com
Triple Creek Horseback, Glen Ellen (Jack London Tour) 707-887-8700 triplecreekhorseoutfit.com
____Spas/Massage/Skincare____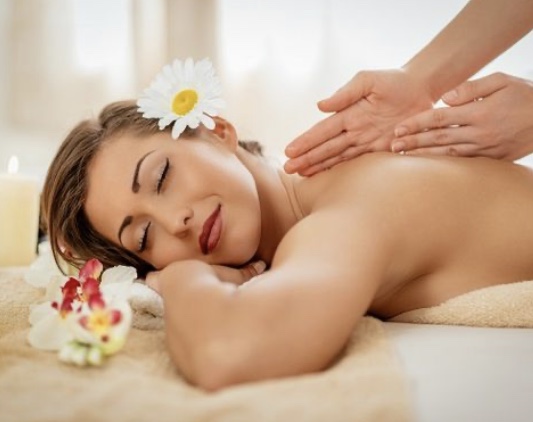 Magical Massage 707-225-2671 http://www.magicalmassagesonoma.com ( walk to a private massage )
Plumptastic Skin Care 707-387-7571 https://www.plumptasticskincarebyale.com ( walk to a private facial )
Blush Day Spa 707-935-0166 blushspasonoma.com
Sonoma Bodyworks 707-939-8841 Glen Ellen, CA 95442 http://www.sonomabodyworks.com
____Flowers__
Wine Country Flowers: 707-479-5705 winecountryflowers.com
___Car Racing___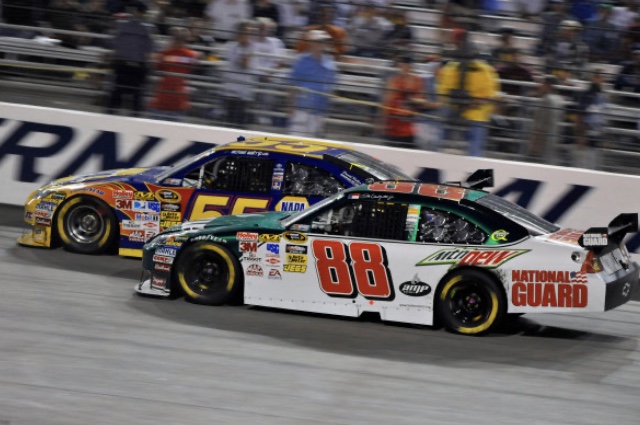 Jim Russell Racing School: 800-733-0345 jimrussellusa.com/location
Infineon Raceway: 1-800-870-RACE racesonoma.com
___Ice Skating__
Snoopy's Ice Skating Rink, Santa Rosa, Ca. 707-579-4452 snoopyshomeice.com
___Dining__
walking distance:
Les Pascals, Glen Ellen, lespascalspatisserie.com
Garden Court Cafe, glen ellen, Ca. gardencourtcafe.com 707-935-1565
the fig cafe, Glen Ellen, Ca. thefigcafe.com
Glen Ellen Star, Glen Ellen, Ca. glenellenstar.com
Jack London Lodge Bar & Grill, Glen Ellen, Ca. jacklondonlodge/dining
The Mill, 14301 Arnold Drive, Glen Ellen, Ca. themillatglenellen.com
Yeti Restaurant, 14301 Arnold Drive, Glen Ellen, Ca. yetirestaurant.com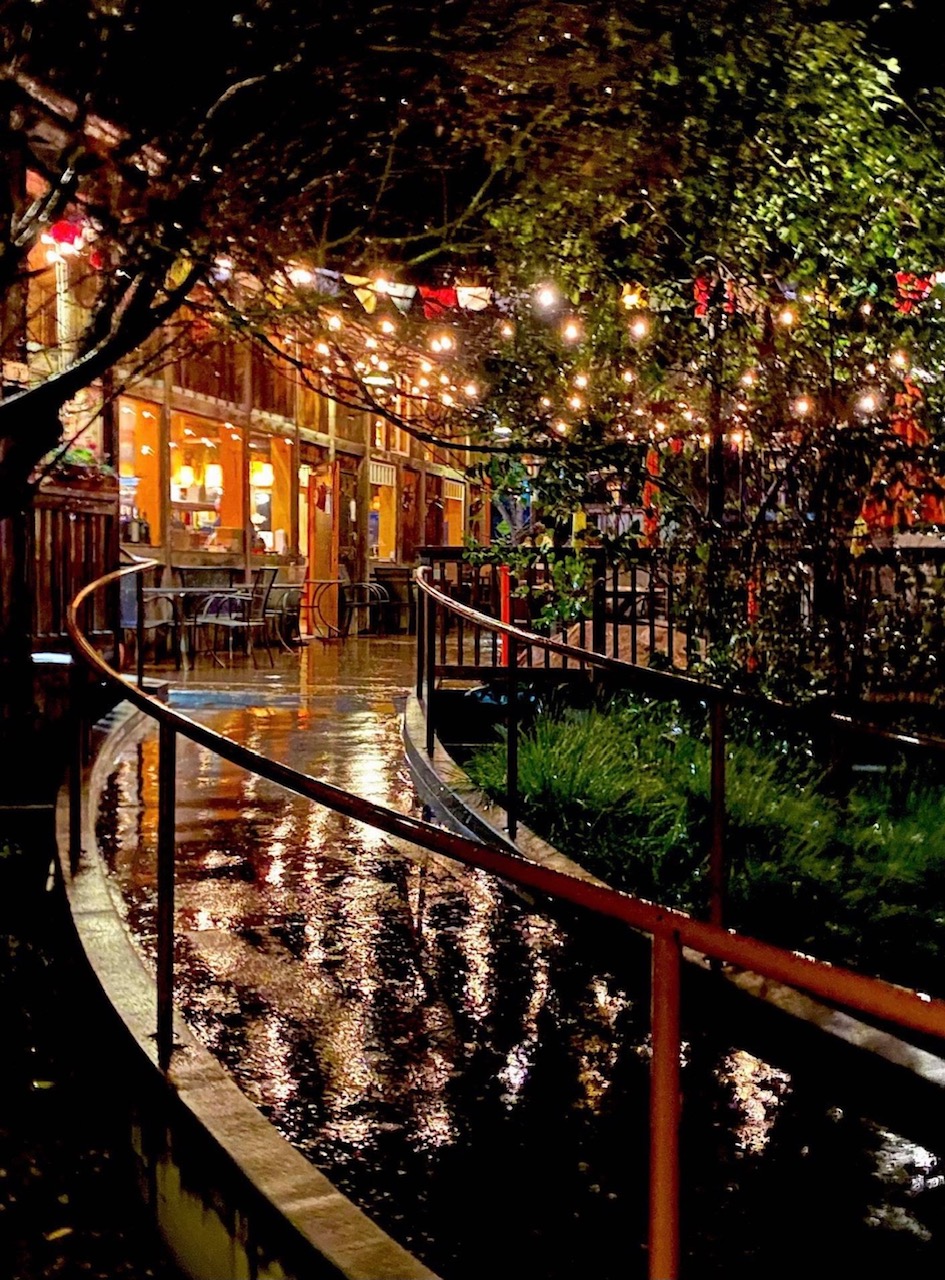 Short Drive:
Tips Roadside, Kenwood, Ca. tipsroadside.com
Palooza, Kenwood, Ca. paloozafresh.com
Salt & Stone, Kenbwood, Ca. saltstonekenwood.com
Napa Wine Train, 800-427-4124 winetrain.com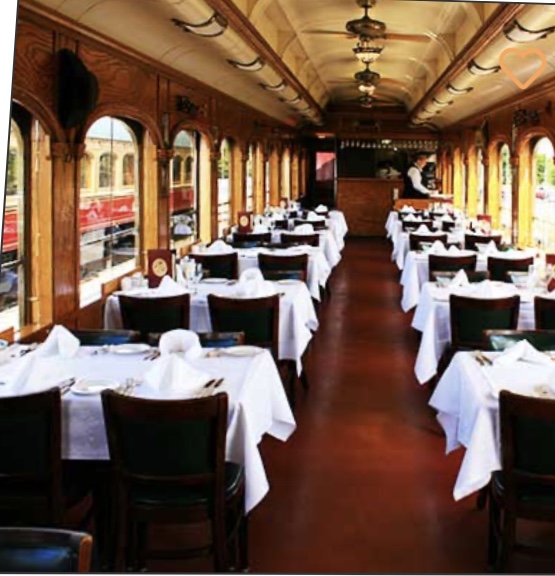 _Parks, Zipline, Museums, Galleries_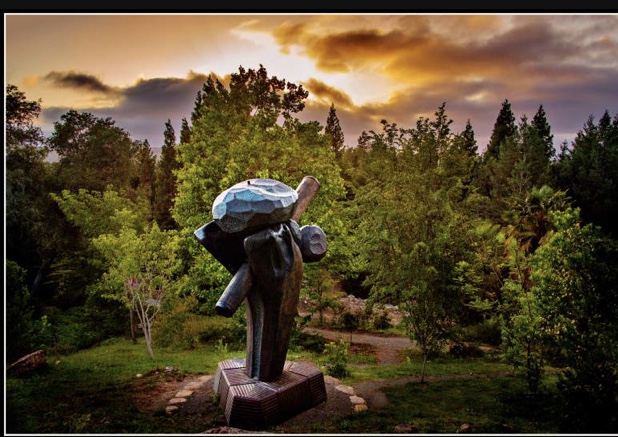 Benziger Winery, 1883 London Ranch Road, Glen Ellen, 707-935-3000 benziger.com
Bouverie Preserve, Sonoma Hwy, Glen Ellen, 707-938-4554 egret.org/visit_bouverie
Mark Twain/ General Vallejo Walking Tours of Sonoma Plaza, 707-694-5097 georgewebber.com/trilogytour.html
Quarry Hill Botanical Gardens, 12841 Hwy 12, Glen Ellen, 707-996-3166 quarryhillbg.org
General Vallejo's House and Gardens, 3rd St. West Spain St, Sonoma 707-938-1519 sonomavalley.com/general-mariano-guadalupe-vallejos-home.L233.html
Depot Park Museum, 707-938-1762 depotparkmuseum.org
Charles Shultz Museum, Santa Rosa, Ca. 707-579-4452 schulzmuseum.org
Sonoma Canopy Tour of the Redwoods, 888-494-7868 sonomacanopytours.com
Art Galleries Tom Rice Studios, 13608 Arnold Drive, Glen Ellen, 415-990-7983 rice-art.com
Showcase Gallery of Glen Ellen, 13758 Arnold Drive, Glen Ellen, 707-935-3513
Sonoma Valley Museum of Art, 551 Broadway, Sonoma, 939-7862 http://www.svma.org/
Opalesce Goldsmith, 14301 Arnold Drive, Glen Ellen, 707 933-8007
Wildwood Farm, Nursery & Sculpture Garden, 10300 Hwy 12, 707-833-1161 wildwoodmaples.com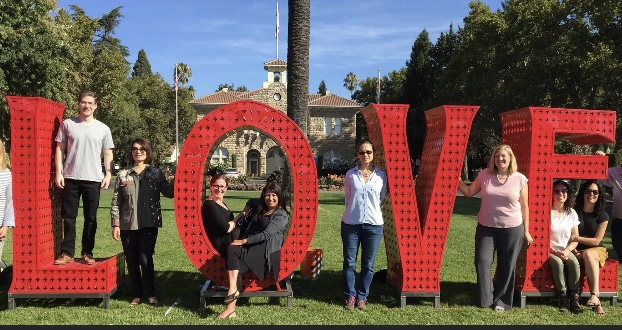 Sonoma State University
Green Music Center gmc.sonoma.edu